Post updated on 4th March 2021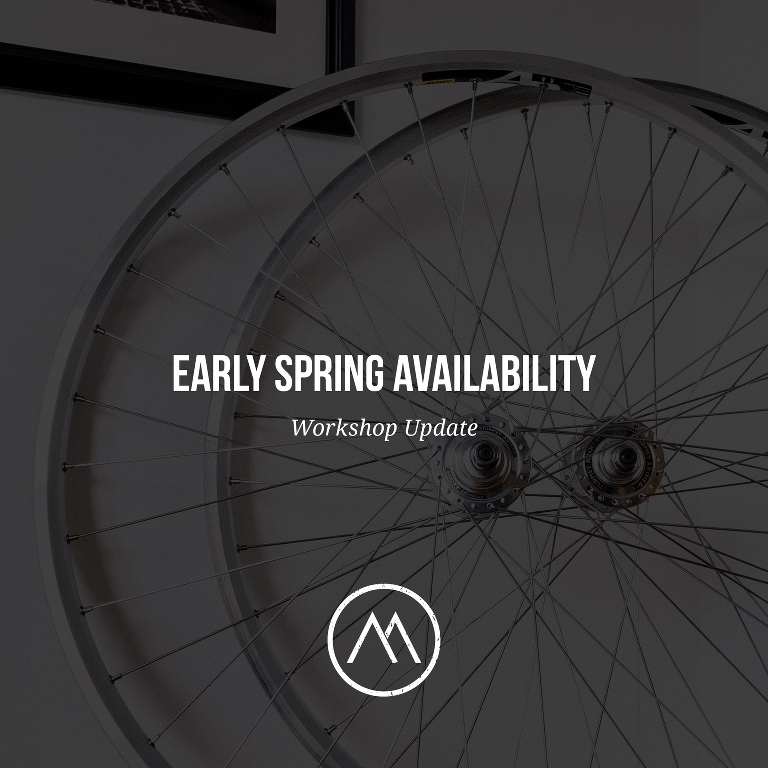 Quick update on availability as we move into spring (feels good just to say that 😍).
The workshop's now fully booked for general bike servicing and repairs until Monday 3rd May. Unpredictable stock levels are still wreaking havoc, so scheduling is tricky and I'm erring on the side of caution.
Wheel building, hub servicing and spoke replacements will continue throughout this time though, as those components are generally *touch wood* still in good supply. Just hit me up.
If you've been planning a thorough service before the summer season kicks in, I highly recommend booking a slot in advance.
Thank you!