A few long overdue upgrades to the wheelbuilding station were made last week. It's still a work in progress but we're getting there.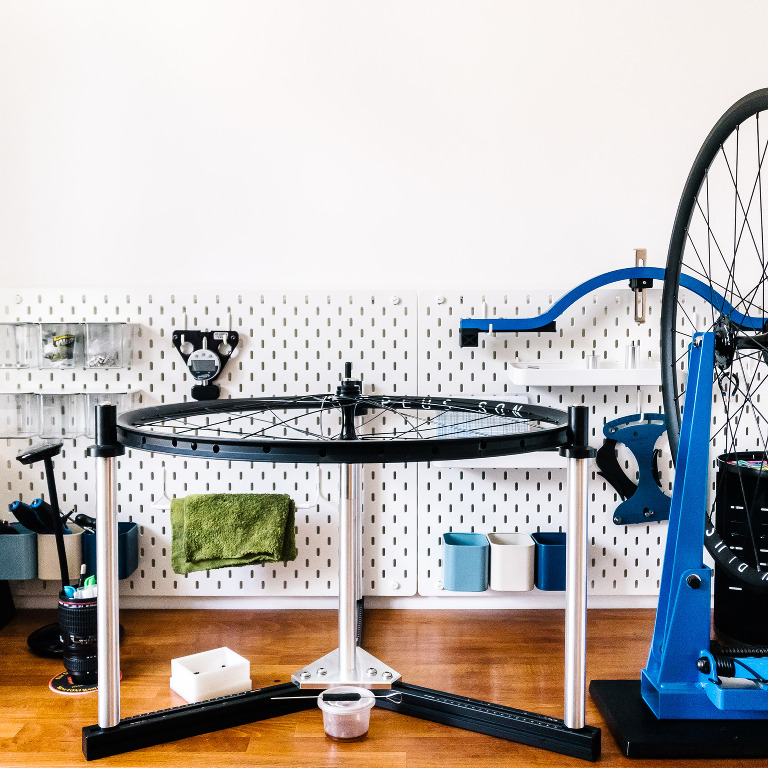 Hand-building strong, reliable wheels requires a lot of time, patience and quality tooling. Most of my favourite tools can be seen in the photo above, including the Noble lacing jig, Wheel Fanatyk's excellent tensiometer and the Park Tool TS-2.2 stand. I'll do more in-depth posts on each one in future as they all deserve the recognition.
The photo also shows this week's black-on-black track wheelset build – H Plus Son Archetype rims laced to Dia-Compe Gran Compe II hubs. Beaut.